Cricket Betting Online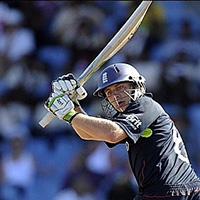 Cricket betting may not seem like a big deal for people in the US or mainland Europe, but it is indeed a very popular sport in many parts of the world and the cricket betting market is quite popular too. England and Australia have legal and taxed cricket betting, but – given its extreme popularity – cricket betting draws the most money from India and Pakistan. While betting on cricket games is illegal in these two countries, the lax penalties and the potentially rich rewards lure many people to cricket wagering. Online sportsbooks offer odds on most cricket games and they do not really care exactly where the money wagered on these games comes from.

Betting on cricket is extremely easy and straightforward. All one needs to do is to access an online bookmaker (these days, cricket wagers can be placed from various mobile devices as well) to check out the cricket section, to measure up the odds and to place the wager.

Odds on cricket are usually given in the fractal format. An example of such odds would be an England-India match-up in which England is the favorite and the odds are 4/1 on an Indian victory. What this means in layman terms is that he who places a $10 bet on India, will collect $40 in case India wins. Likewise, the odds on the same match-up are 1/4 for an England win. Betting on the favorite carries worse rewards of course, so those who bet $40 on England, will pick up a $10 profit.

The most common cricket bets are those placed on the winner. Of course, in this day and age of online sports betting, it would be downright peculiar if one couldn't place a wager on who will win the toss, on the man of the match, on the points scored or even on the top scorer.

Sports Betting Guide