Tennis Betting Online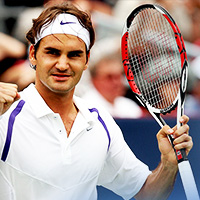 Tennis has always been one of the most rewarding sports for individual athletes. While many a high-level player has managed to make a fortune playing the game, the same can hardly be said about sports bettors fascinated by tennis. For some reason, tennis hasn't really managed to break into the club of sports highly popular with sports bettors. Betting on tennis games is as easy as placing a wager on any of the other sports though. Most online bookies have made a point out of offering as diverse a sports selection as possible so tennis is obviously always part of the deal.

In order to place a bet on a tennis game, all one has to do – regardless of where he/she resides – is to access on online bookmaker, to create an account there, and then to click on the tennis section where the odds are displayed.

The most popular form of betting on tennis is the fixed odds betting. Fixed odds betting is really simple: the bookmaker offers certain odds, and when the player places a wager, he/she accepts those odds. The odds on that bet will remain the same regardless of how the bookie moves his line around afterwards. If the punter wins, he gets his stake back, plus the profits defined by the aforementioned odds.

Fixed odds betting is great for beginners, because it makes it easier for them to understand the relation between the odds and the probabilities. The inverse of the decimal odds is basically the probability of an event happening. Players will also understand the importance of betting on the underdog against betting on the fav.

Spread betting is also available on tennis, as well as other forms of more exotic wagers.The bottom line: even though it's not among the most widely-bet-on sports, there's value in tennis, and those who know how to take advantage of it, can make decent money indeed.

Sports Betting Guide