Casino Table Game | Texas Hold'em

Texas Hold'em Poker
Texas Hold'em is world renowned and is the most popular form of poker since the turn of the millennium. Texas Hold'em was born in the early 1900's in the town Robstown, Texas. It remained somewhat of a "backroom game" until Chris Moneymaker born 1975 in Atlanta, Georgia, won the 2003 WSOP main event turning a small $40 buy-in into an astounding $2.5 million.

In Texas Hold'em two cards are dealt to each player and the players must create the best hand with the remaining 5 community cards. Players attempt to have control over the amount of money in the pot considering they have no control over the cards dealt.

Each player has the option to check, bet, raise, or fold after each additional community card is dealt. At the end of each hand, the pot is typically awarded to one player after a showdown reveals who has the best hand at the table.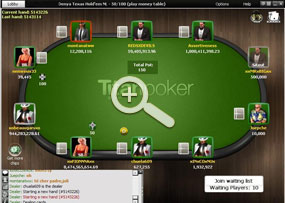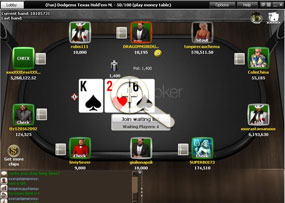 Play now at Casino.com


Popular Table Games