Casino Table Game | Craps

Craps
Craps is a game played with dice, and the aim of the game is to try and predict which number will be rolled. For example, you may say that the dice will land on number 6. You may also bet that a certain number will be rolled first, such as the 6 will be rolled before the 7.

One or more gamblers can play at any time, and you will each take turns at rolling the dice. The shooter is the player rolling the dice. Craps is played in rounds, and the first roll of each new round is called the come-out roll.

You may win or lose automatically depending on the bet you placed. If you do not win or lose in the come-out roll, then number that was rolled will be the Point. Once this Point has been established, the round will continue until either the Point or a 7 is thrown.

You will have to place your bets by placing your chips on the Craps table, and this in turn starts the game.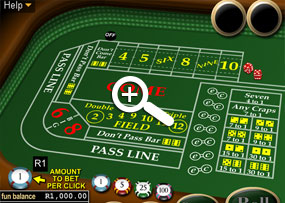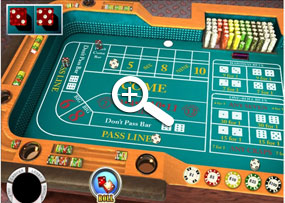 Popular Table Games